On November 12, 2016 The Meriden Elks Lodge 35 held their annual Public Service Night Awards Ceremony, honoring emergency responders in the City of Meriden. Paramedic Dan Jackson received an award for his efforts throughout the year. We are very proud of Dan! In addition to his recognition, Tuesday, November 15th was declared "Dan Jackson Day in the City of Meriden" !!
Also receiving awards were members of the Meriden Police, Fire & Emergency Communications (Police/Fire)
Congratulations to Dan Jackson and all other recipients and thank you to the local & State dignitaries and Exalted Ruler, Kathi Botsacos for honoring and presenting awards!
Dan and his wife Marcie: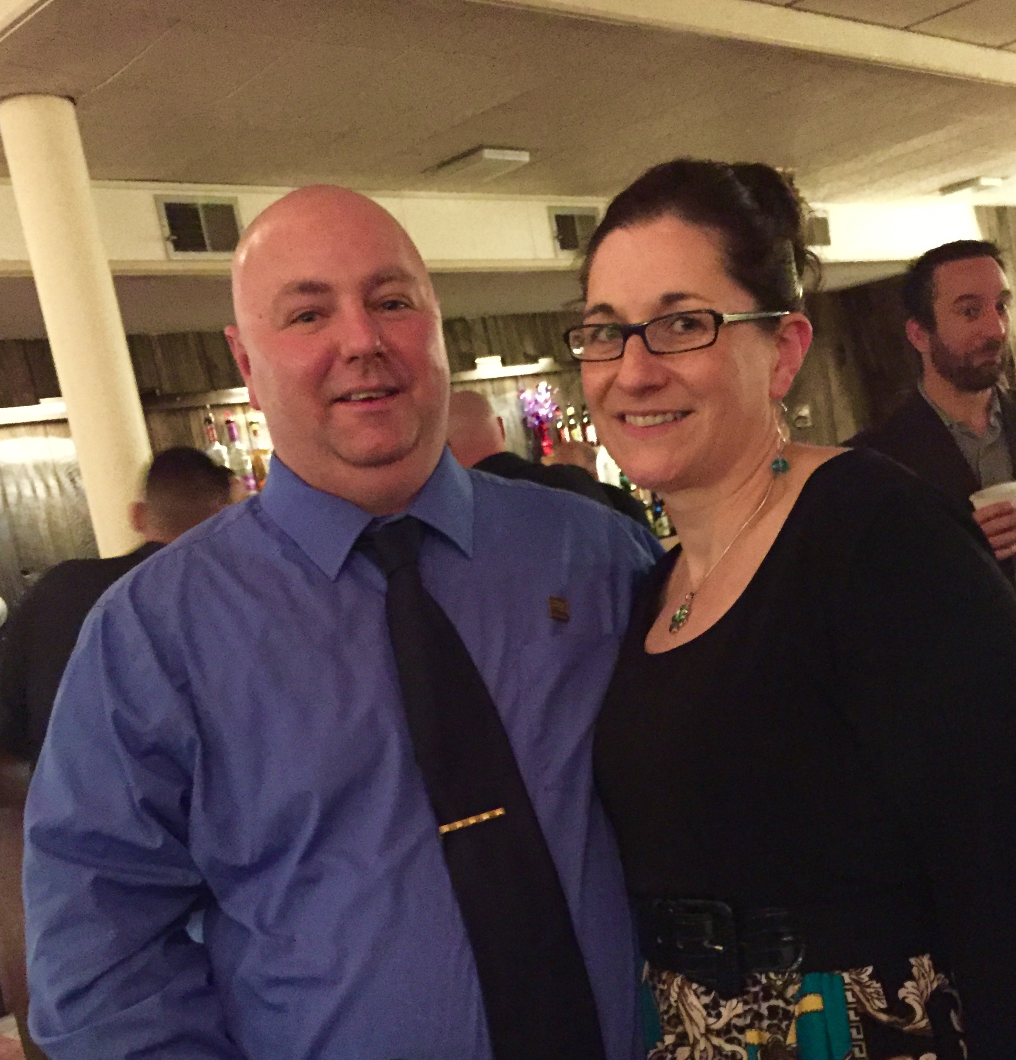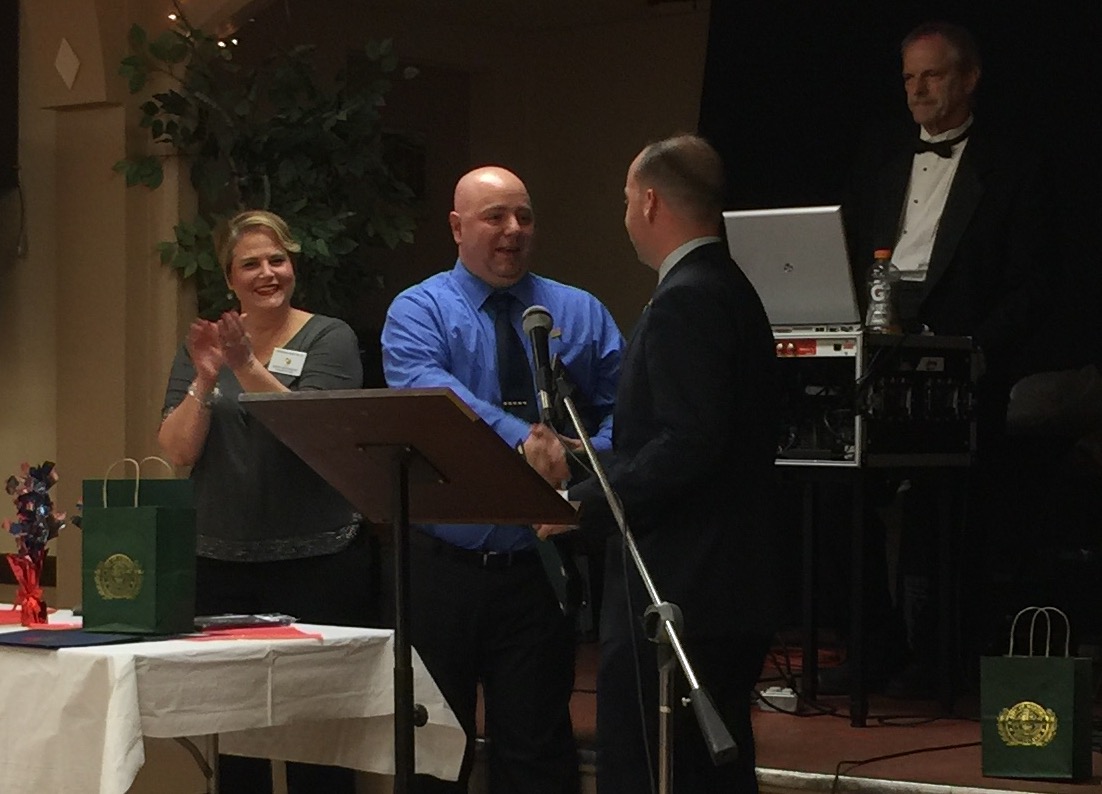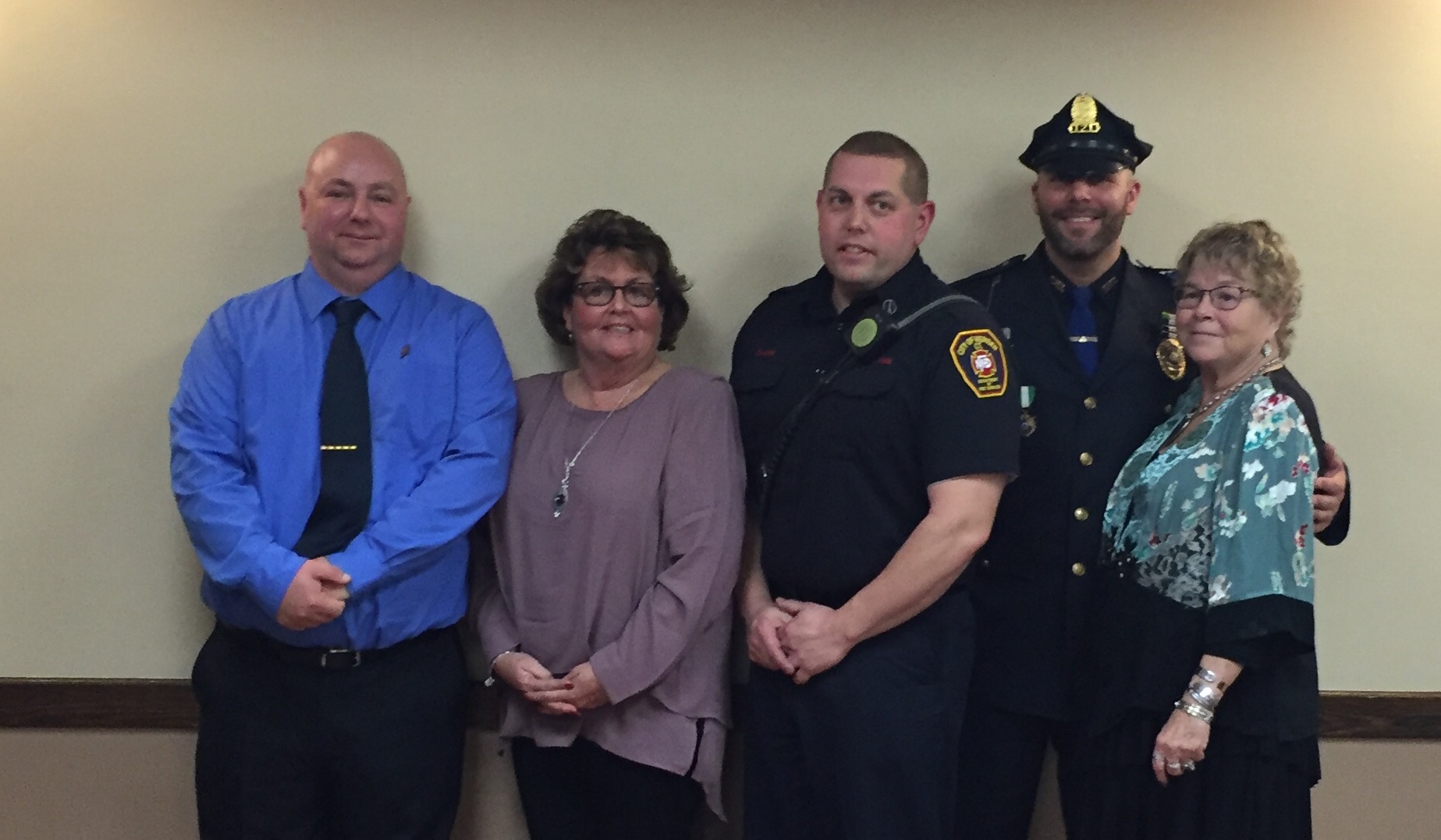 ---
Comments: