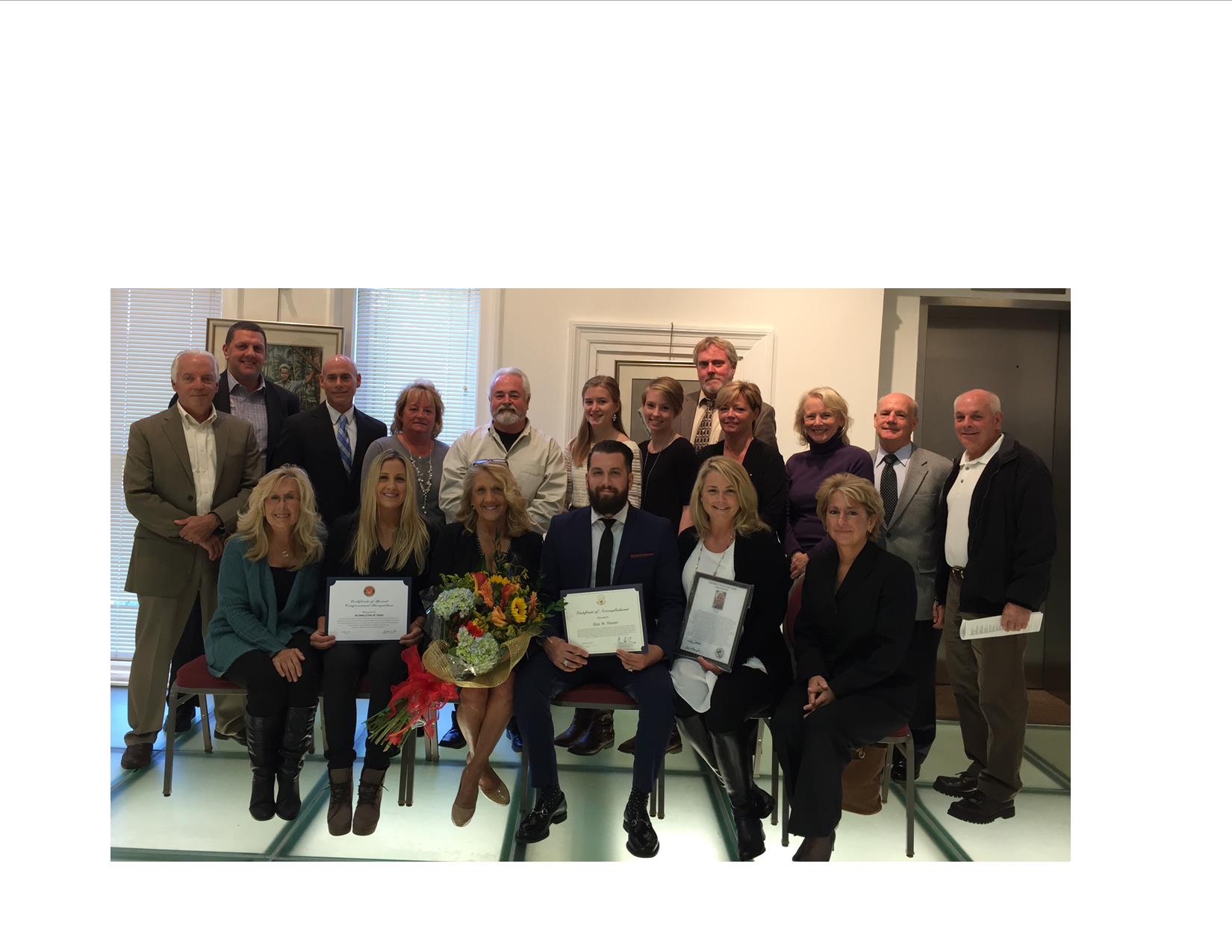 Congratulations to the family of Dan M. Hunter on his posthumous induction into the Meriden Hall of Fame on October 18, 2015. Presenting this honor was Donna Hunter and accepting was Jeriann (Dan's wife) and Chelsea and Daniel (Dan's children).
This represents the first father and son inductees as Vern A. Hunter was inducted in 2005.
Congratulations to Eleanor Bender and the late A. Leo Ricci who were also inducted.
---
Comments: