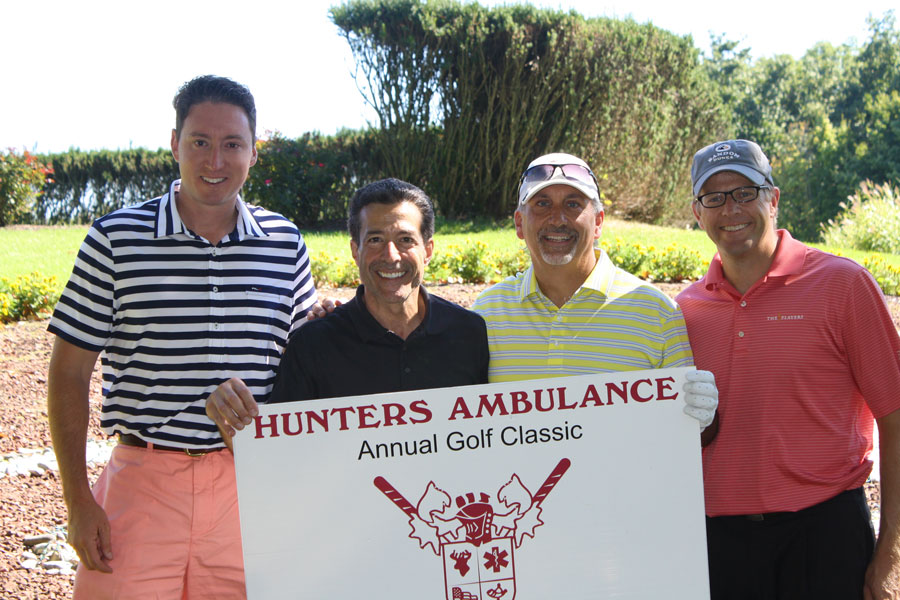 On Sept 2, 1989 Carol Gillooly and William Lawton lost their lives in the line of duty in a horrific motor vehicle accident caused by a drunk driver. The Hunter's Golf Classic is held in their memory. Proceeds from the Golf Classic support educational programs, training programs, and fund financial awards for individuals pursuing or furthering their education or training in the fields of emergency medical services, healthcare, and related medical services.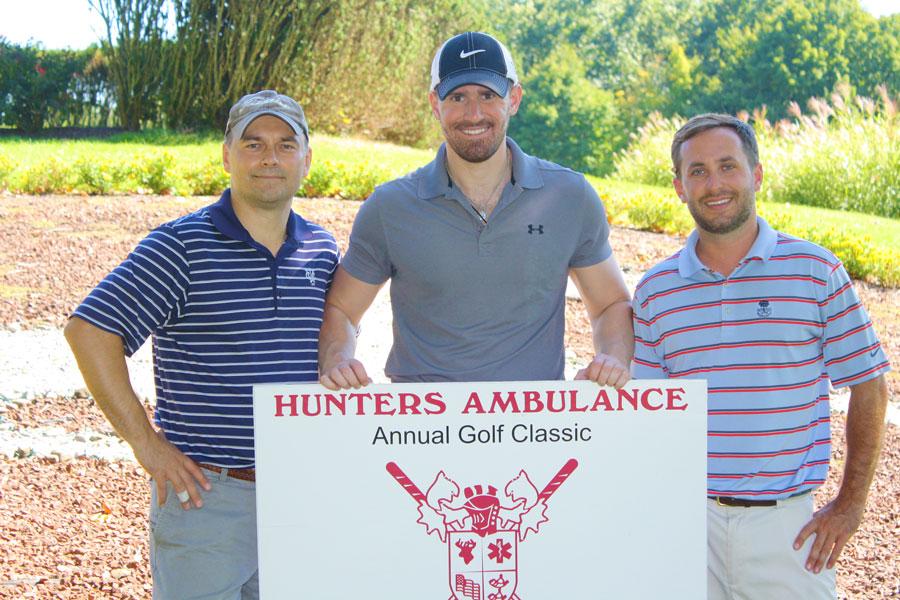 This year our 26th Annual Golf Classic in Memory of William Lawton & Carol Gillooly was held on September 15th at The Farms Country Club in Wallingford. Over 100 men and women attended our tournament to support this cause and enjoyed a great day of golf with the sun shining and warm temperatures ranging in the 80s.
After registration, golfers could proceed to view all the raffle prizes, enjoy a chair massage and beverages. Prior to the start of the tournament, everyone enjoyed lunch. The Golf Professional from The Farms Country Club announced the special 4 Holes-In-One being offered: $10,000 cash prize, three Holes-In-One for vehicles along with the Hunter Poker Challenge and more!
After the completion of a great day of golf and dinner, Carol Gillooly's family members who were in attendance were introduced.
Next, the 10 awards were presented.
EMT Award recipients:
Michael Fieffer
Vale Harrison
Alexander Johnson
Matthew Montanye
Shannon Rivera
Paramedic Award recipient:
Degree Program Award recipient: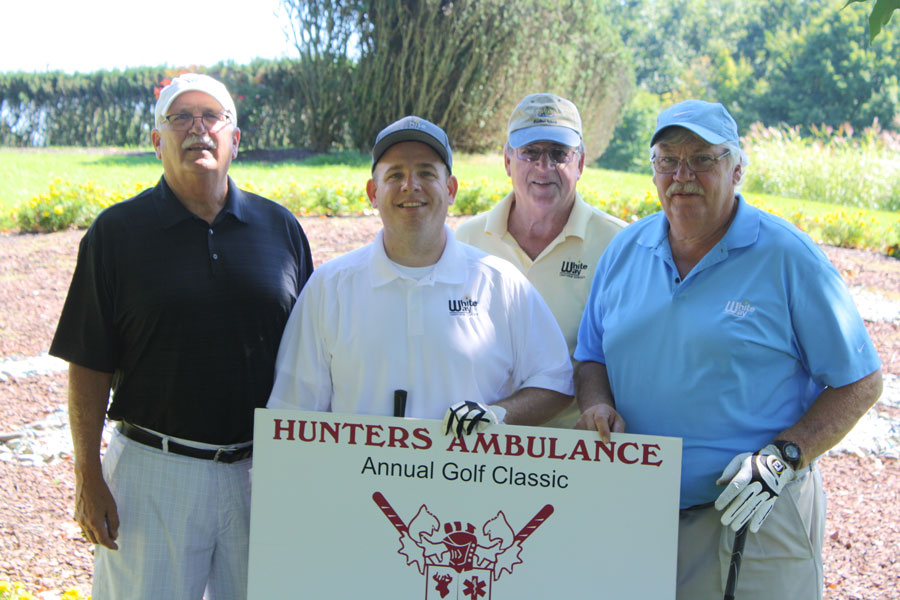 The recipients were introduced by Bill McGovern and congratulated by Donna Hunter, President and CEO of Hunter's Ambulance; members of the golf committee; Scholarship Selection Committee member Dianne Sargalski, Vice President and Corporation Counsel for Hunter's Ambulance; and all who attended the dinner. Congratulations to this year's award recipients! Recipients of financial awards from cities and towns throughout the state have included 353 emergency medical technicians, 19 paramedics, 3 nursing and 1 degree program for a total of 376. The financial award provides aid to these recipients for their educational expenses, such as tuition, books, and license fees.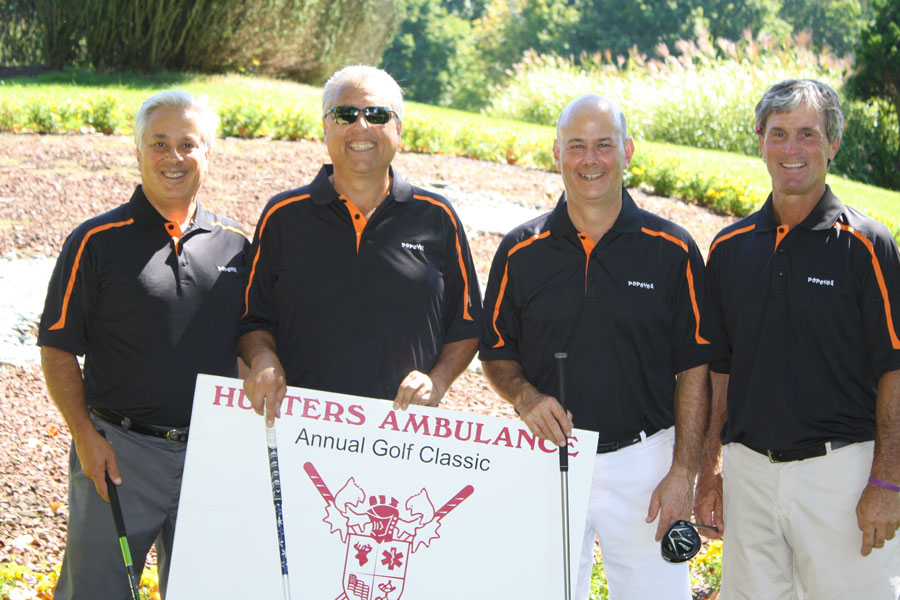 Golfers Awards were presented:
1st Place: Keith Solomon, Mike Annunziata, Marc Levin and Thomas Cutone
2nd Place: Brian Daniels, David Cardona, Mike Grove and John Michalak
3rd Place: Ken Pia, Tom Valentino, Michael Clear and Matt Carbray
Closest to the Pin: Chris Link
Longest Drive - Men: David Cardona
Longest Drive - Ladies: Sue Palmer
Closest to the Line: J. Zygmont
Hunter Poker Challenge: Keith Solomon
Congratulations to this year's winners!
The evening concluded with the drawing of raffle prizes and auction items.
Thank you to our sponsors, golfers, those who donated auction and raffle items, and everyone for your unending support and generosity.
A special thank you to our members of the Hunter's Golf Classic 2015 Committees: Core Group, Signage, Sponsorship, Golfer, Raffle, On-Course, Set-up/Take-Down, Explorers and everyone who worked behind the scenes. This worthwhile event could not happen without you.
---
Comments: