Congratulations Kourtney Markie & Pete Lara!!

This award is intended to recognize personnel who through their vocational service within the community represent the "Best of the Best".
7 October 2016. Meriden Police, Fire and Hunter's Ambulance responded to a pedestrian struck on Springdale Ave. Upon arrival, it was immediately evident the victim a 40-year-old female was in serious condition. This horrific incident was witnessed by the victim's 7 year old daughter, as the mother pushed her daughter heroically out of the path of the vehicle and was struck herself. As reported by the police officer writing this commendation: "Paramedic Kourtney Markie arrived on scene and began treating the victim. Her partner Pedro Lara, EMT acquitted himself in the most professional and courageous manner as the victims' daughter was on scene and witnessed the horrifying event. I witnessed paramedic Markie and EMT Lara provide fast, effective care on the victim even though we knew her chances of survival were small". Their efforts gave her a fighting chance at survival, providing the victim with CPR and regaining a pulse enough to transport the victim via LifeStar to Hartford Hospital.
Ultimately, the victims' injuries were too severe to survive… I needed to express what I observed her and her partner do during this extreme circumstance. They are a testament to the EMS profession and truly shined under these horrific conditions... They are an asset to this city, your company and to the EMS profession and I am proud to know them".
To view more photos of that day, click here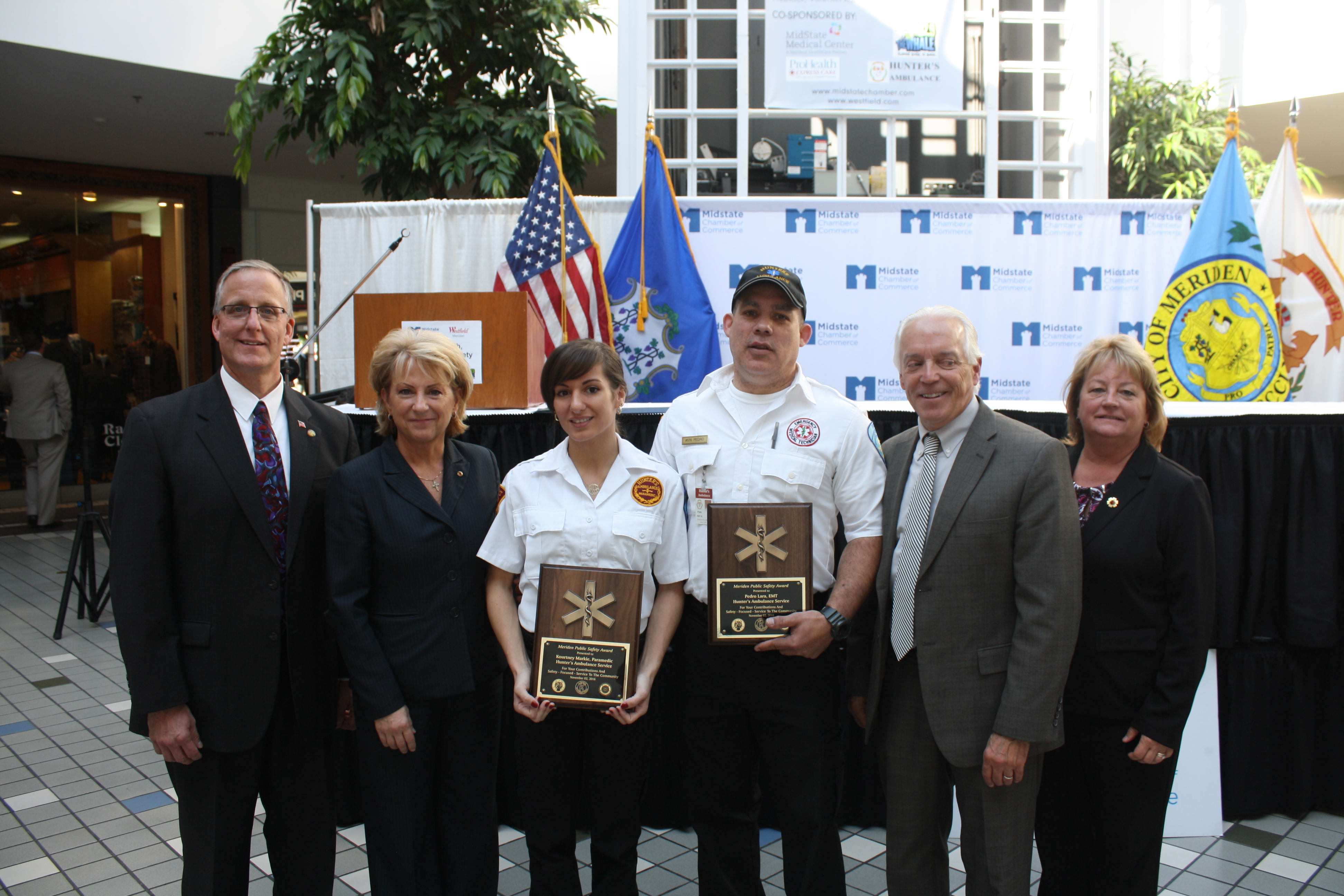 ---
Comments: